A-GROW was founded in 2012 and conceived with the objective of offering strategic alternatives in foreign trade for brazilian companies interested in the international market, seeking to combine forces to improve the presence of organizations in the globalized market and foreign companies interested to enter into the national market. A-GROW works with the two main pillars of foreign trade: information and technical knowledge. We are a results-oriented company and we offer our partners a high degree of optimization service, always seeking to create value for partner companies. A-GROW has in its portfolio clients such as Fiergs, Sebraes throughout Brazil and Simers, as well as private companies from different areas of activity. Our focus is consulting on internationalization (export or import), import and export trading of various products, export and import planning and management, network of contacts with entities, associations and distributors in various locations around the world.
Vision
To be recognized as a national reference in internationalization, promoting the access of small and medium-sized companies to the international market.
Mission
Work focused on meeting all the demands and expectations of our partners, with social responsibility, and always promoting new concepts in foreign trade.
Values
Ethics, work and focus on results.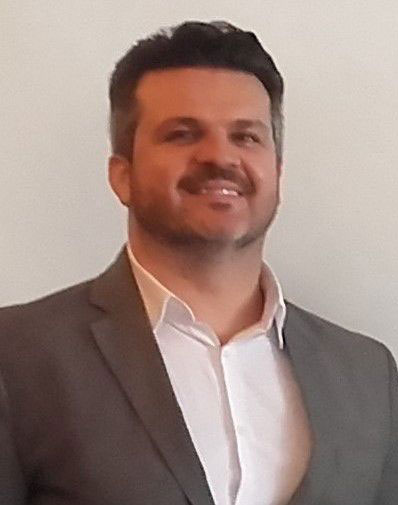 Consultant, advisor and executor of project in the area of international trade, with over 20 years of experience in the foreign market commercial area, working in countries in South America, Central America, Caribbean, USA, Europe and Africa. Degree in Business Administration – Foreign Trade at UNISINOS, Post-Graduate in the MBA of International Business at UNISINOS and Master's Degree in Business – Line of Research in Internationalization – at UNISINOS. Professor of graduate degree in Foreign Trade courses in RS, Advisor to the Foreign Trade Council of Fecomércio/RS and Director of the South Region and Agribusiness at Afrochamber (Afro-Brazilian Chamber of Commerce).
Solid experience in administrative processes linked to the logistic chain of transport and freight trade via ports and airports. With broad market vision and more than 15 years of career developed in the areas of Business Management, Foreign Trade and Logistics, as well as developing an action plan for inserting products into the market, customers prospecting and pre and post sales service. Degree in Business Administration – Foreign Trade at FARGS, MBA in Business Management at FGV.